Directly Elected Mayor of the Western Hemisphere
Published by SLP
Yep, Max is right on this one.

There's been ironworking since the roman era on a very small scale, and Stanton Ironworks just south of town was absolutely massive- employing 7,000 people at its height (which would have been something like a quarter of the working male population) and was producing millions of tons of iron casting every year.
Sheffield, of course, went with Vulcan instead.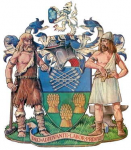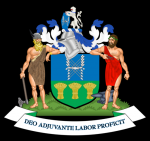 Last time we passed the statue by the side of the motorway, someone had painted it to look like Superman. (I suppose there is the John Henry Irons connection)