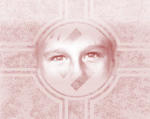 Excerpt:
"[he] helped me a out with a lot the background on what had occurred over those fateful days in Lancashire. He understood, well enough, that the publication of this book would be dynamite, but he felt, as I do, that the truth needs to be known; people need to know what this ordinary boy and his mother went through in order to help mankind. That's going to be my challenge now though....."
Hi all,
sorry I've not been as active on this forum as I would have wanted to be. Just quite busy.
I'm really pleased that Boy in the Storm stayed in the top 100 Alt history section for a week or so, and I am really happy with the feedback and the reviews I have received so far. As a total novice, its always a nice feeling when people genuinely like what you've created.
The book started as Lancashire Life on 'another site' and it was the support of those patrons that made me get in touch with SLP, to which I owe my undying loyalty!
Hope some of you have had a chance to have a read of it. If you have please give me your feedback (there's always time for edits) and if not, maybe give it a go?
Cheers
Nick
https://www.sealionpress.co.uk/product-page/the-boy-in-the-storm
PS big thanks to Jack for the artwork on the cover. The above pic was my own idea, which just goes to show, we were thinking on the same lines.